Company
AGC is a world leader in the Glass, Electronics, Chemicals, and Ceramics industries
Your Dreams, Our Challenge
Established in 1907 as the first flat glass producer in Japan, AGC group has evolved into a world leading solutions company in Glass, Electronics, Chemicals and Ceramics industries. Through world leading technologies and expertise developed over more than 110 years of technical innovation, we offer a diverse lineup of products and solutions for customers across more than 30 countries and areas. In order to further enrich society, the AGC group pushes the limits in the creation of new standards of value and has made a commitment to positioning mobility related business, electronics related business and life science related business as our strategic initiatives.
As for the mobility & electronics related business, AGC group acquired the CCL(Copper Clad Laminated) business from Park Electrochemical Corp. and US based Taconic to establish a super high-end CCL business in the next-generation high-speed communication business field. By integrating Nelco and Taconic brands into AGC brand, we will provide customers high value added products of dielectric substrates for high frequency electronics such as 5G, Automotive Radar, High Speed Telecom and Aerospace & Avionics Radar/Communication.
Environmental Commitment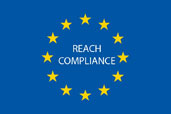 AGC REACH statement confirms that our products do not contain REACH SVHC materials in excess of 0.1% as required by the REACH legislation.
Statement of Conflict Materials confirms that our products are produced with responsibly manufactured raw materials.