Newsroom
Company, Product, Event, and Industry News and Press
Monday, April 4, 2022
|
Exhibitions & Events
AGC to Hold Special International Year of Glass 2022 Exhibition "The Identity of the Glass"
Tokyo, April 4, 2022 - AGC (AGC Inc), a world-leading manufacturer of glass, chemicals, and high-tech materials, will hold the special exhibition "The Identity of the Glass," to commemorate the International Year of Glass 2022, as designated by the United Nations. The event will be held at the AGC Yokohama Technical Center (Tsurumi-Ku, Yokohama) from Monday, April 4 to Friday, September 2, 2022. In addition to introducing the functional value of glass materials in the industry, the exhibition will unravel the impressions, context, and emotional value of glass from six different perspectives. The space will allow visitors to feel the attraction of glass that has accompanied the development of civilization and to reconsider the potential of glass and the role it should play in the future.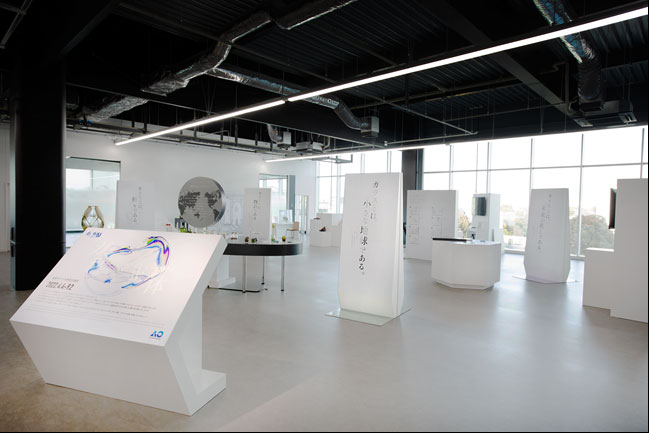 At this exhibition, visitors will be able to experience in an easy-to-understand manner the functional value AGC has created to date, including existing glass products, new user interfaces using smart mirrors, and VR technology that visualizes radio waves and ultraviolet rays. In addition, the exhibition will highlight products and technologies that contribute to a sustainable society through the display of glass products that contribute to the life science, environmental, and energy fields as well as eco-friendly glass manufacturing process technologies. Furthermore, through the introduction of glassworks that seal "memories of the land" using local sand and raw materials from around the world, andartworks using AGC's newly developed phase-separation glass*1, visitors will rediscover the emotional value of glass which will encourage them to ponder "the identity of the glass". By sharing the discoveries and insights gained at the exhibition with other visitors and AGC employees, AGC aims to create a space where discoveries and connections can be made for the future development of the glass industry. As a leading glass company, AGC is a Diamond Sponsor of the International Year of Glass 2022. AGC will continue to promote the appeal of glass to the world by hosting this special exhibition and a variety of other events.
*1: Glass made by uniformly dispersing nano-order particles with different refractive indices in glass using AGC's unique material control technology. This special technological process selectively scatters short-wavelength light (mainly blue) by particles that are smaller than the wavelength of light when white light, which is used as sunlight, is shone on them. This phenomenon produces the red sunsets and blue skies of the natural world and soothes people's hearts.
< Reference >

■Outline of the event
Name: International Glass Year Special Exhibition: "The Identity of the Glass"
Duration: Monday, April 4, 2022 – Friday, September 2, 2022 (closed on weekends and holidays)
*Reservation and invitation only
Venue: AGC Yokohama Technical Center 1-1 Suehirocho, Tsurumi-ku, Yokohama City
Direction: Artfreak Co., LTD.
URL: https://www.agc.com/identity-of-glass/
Inquiries: agc-ml.IYoG2022@agc.com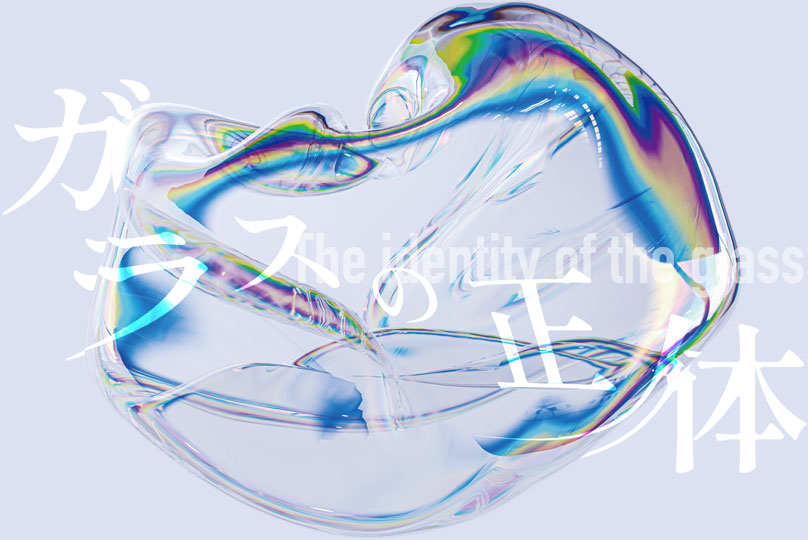 Media inquiries
Chikako Ogawa, General Manager, Corporate Communications & Investor Relations Division
AGC Inc.
Contact: Kitano
TEL: +81-3-3218-5603
E-mail: info-pr@agc.com